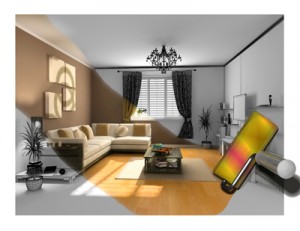 Does the interior of your home need a touch-up? Do you manage apartments or investment properties and need a face lift before the next tenant moves in?
We provide Interior Painting Services for Residential Homes, Apartments, Commercial offices, Buildings, Move-in/Move-outs and Investment Properties.
If its a freshen up you require on the internal of your property just before sale or even a full internal repaint of a house/apartment/flat you have just bought, then we can accommodate you with any painting service that you require and we will carry out works within a set budget.
Our team of talented painters will meet with you to discuss your requirements and give you a firm quote. After the initial consultation, we give you options to fit in with your budget, we will always offer the best solution for your needs and your budget.
We'll bring out the beauty of your property with clean fresh colour schemes and more. We offer quality works for all budgets and always aim to over deliver with a quality finish every time.
Some of our most common interior painting jobs are:
Walls
Ceilings
Doors
Windows
Mantels
Paneling
Skirtings, architraves and moldings
Staining and refinishing new/existing woodwork
Staining and refinishing new/existing cabinets
Striping and refinishing
Stripping wall paper
Repair damaged plaster and re-finish
Wooden Handrails/stair rails
Front doors porches and verandas
What sets us apart?
Dependable services
Experienced
Full Preparation, Repairs & Clean-up
Full Licensing, Bonding, Insurance, and Warranty
FREE colour consultations
Free Quotes
Quality Control
Supervision & Inspection
Competitive Pricing
Quality and Total Reliabilty
We specialise in interior house painting: interior walls painting, plaster repairs, ceiling painting and any other residential painting requirements. Call us today on 0425 230 448
Interior Painters Services